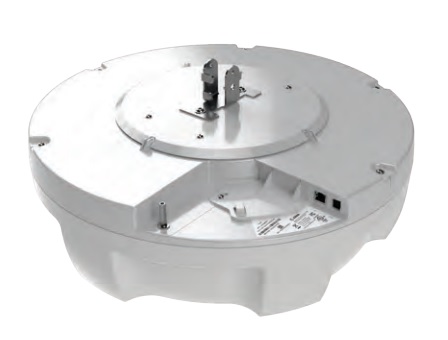 Introducing the ATR7000 — a new class of RFID reader offering advanced technology that provides visibility into the pinpoint location of all of your tagged assets. With the ATR7000, you can seewhere your inventory, forklifts, equipment, workers and more are located — and if they are on the move, in which direction they are moving. Now, you can identify, locate and track items in real time — and receive real-time alerts to improve compliance and loss prevention. With its simplified configuration and management interface, the ATR7000 couldn't be easier to deploy. Multiple mounting and power options make installation a snap. Zebra software tools enable rapid development of your RFID applications — from a basic application at a single dock door, to a complex application that covers every inch of the largest warehouse or manufacturing plant. And when it comes to total cost of ownership , the ATR7000 has no equal.
Vendor Product Brochure
Features
Wide-angle multi-polarized antenna
Beam steering for pinpoint location accuracy
Industry-leading real-time tracking: location, movement and direction of movement
Fast and easy integration with Zebra RFID API
Multiple mounting and Flexible power options
Easy remote management
No-cost tag maintenance
12 Month Return to Base Warranty with Extended Maintenance options.