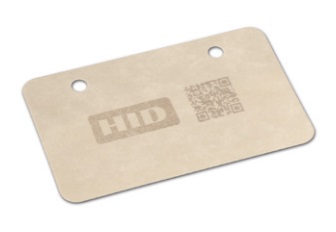 Originally designed for the automotive industry, High Temperature Wafer Labels help identify and track each vehicle both during assembly and throughout its life on the road. Lifetime traceability of auto parts and components enables more accurate and efficient records which can help automakers expedite service in the event of a recall.
High Temperature Wafer Labels deliver consistent and reliable readability during the rigors of auto manufacturing, including welding operations, autoclaves, anti-corrosive electrolyte baths, cycles of paint layer application, and drying ovens that exceed 200° C.
Resistance to severe physical, mechanical and thermal environments makes this tag ideal for all types of manufacturing, logistics and inventory control operations, especially tracking both work-in-progress and finished goods for various products such as industrial tools, medical trays, heavy equipment, car and aerospace components, cargo containers, and even blade and rack servers.
Standard High Temperature Wafer Label tags are compliant with EPC Global Class 1 Gen 2, ISO 18000-6C readers. Custom form factors are available to meet specific needs; for example, they may be laser imprinted with barcodes, QR codes or text, enabling visual systems to work in combination with advanced RFID capabilities.
Features